Bundori
by Laura Joh Rowland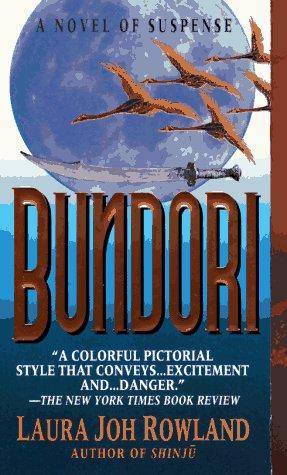 Reviewed by Ruby
---
This is the second book in the Sano Ichiro series. Sano has become a highly respected (and feared) detective. He works for the Shogun himself, because of his courageous work in the first book. In this one, there is a serial killer on the loose. He/she is killing people that are all related. Sano discovers that it must be because of a ancient grudge between two families. It limits his suspects to a handful of people, unfortunately for Sano one of those suspects is his most hated enemy and one of the most powerful men in Japan.
I have to admit that this isn't one of my favorite series, but it is well written. It has in depth plots that keep you guessing (no, I did not figure out who the murderer was) and likable/detestable characters, which ever the case may be. I just can't find myself relating to the main character and, unless I do that, I don't enjoy the book I'm reading. There's something about Sano that I cannot relate to. It might just be that I'm not a 17th century Japanese male concerned with honor.
Well, if you loved the first one, then you'll love this one too since they're in the same style.
Grade: C