The Butcher's Theatre
by Jonathan Kellerman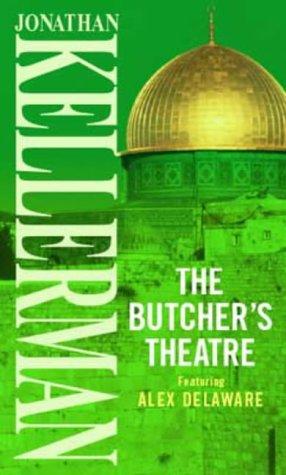 Reviewed by Coral
---
When the body of Fatma Rashmawi is discovered, drained of blood, Jerusalem police are afraid, at first, that they have another serial killer on their hands; the still un-captured Gray Man is still fresh in everyone's minds. Thankfully, Fatma's murder is quickly solved.
Until a second body is discovered.
Police inspector Daniel Sharavi and his handpicked team must find a killer unlike anything they've ever had in Israel. It's a race against time - and internal politics - before the killer's chilling plan reaches its horrifying climax.
Given how racist and offensive I find the writing in Kellerman's other books, I've put off reading this one for a long time. Probably would have been better if I'd avoided it a little longer. It's a shame too, because I think I would have enjoyed more of his books without all that crap. In this book, so much of it is unnecessary (it's neither plot nor character related), it makes the story really hard to read in parts.
I didn't really like Sharavi as a character from Survival of the Fittest, and he really didn't do a lot for me this time, either. The only character I really liked and ended up feeling sorry for by the end was a minor detective on Sharavi's team, Avi Cohen. I have to stop liking Kellerman's secondary and tertiary characters because, much like Rick Silverman, I don't think I'll get more of Avi Cohen than what I got here.
The plot was pretty standard Kellerman. I had only one minor nitpick about it, and that's when Sharavi and a fellow detective make a really impossible non-logical (but, of course, correct nonetheless) leap about the one of the killer's aliases. It's not really that big of a deal, but I just don't buy that they would have been able to get the meaning behind it without knowing more about the killer. And it's not like it was central to the plot that they "decipher" it. They didn't need to know where the name came from in order to capture him, so I don't even think it was necessary for Kellerman to have them figure it out.
I also wish we had gotten more about the Gray Man case, and not just one tossed off, added on line at the end.
Grade: C