The Last Kingdom
by Bernard Cornwell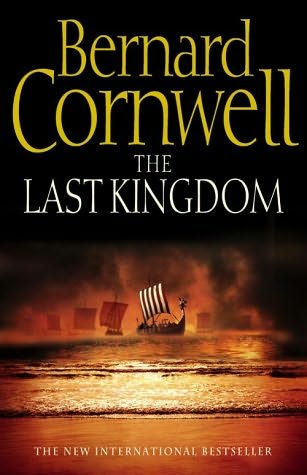 Reviewed by Coral
---
Uhtred, the young, second son of the Earl of Northumbria, was destined to a life as a priest. That is, until the Vikings landed and began their conquest of England. As his family dies, Uhtred is captured by Ragnar the Fearless, a fierce Viking warrior. But, instead of death, Uhtred finds a man who comes to love him as a son, and who he comes to love as a father.
Growing up, Uhtred's loyalties are continually torn. Does he stay and fight for the Danes, a people he loves, but under whom he can be nothing more than a puppet ruler? Or does he go to fight for the English, an identity he can't erase from his head or his heart, whose king he hates?
Bernard Cornwell is an amazing author. This book is just so enjoyable that, even as Uhtred bounces around between loyalties, you never really question why he makes the choices he makes.
I love that the Vikings were more than one-dimensional thugs. I love that being pagan didn't automatically make you evil. I love how real this book feels, with good and honorable men on both sides of the religious/cultural divide.
Grade: A