The Lost Symbol
by Dan Brown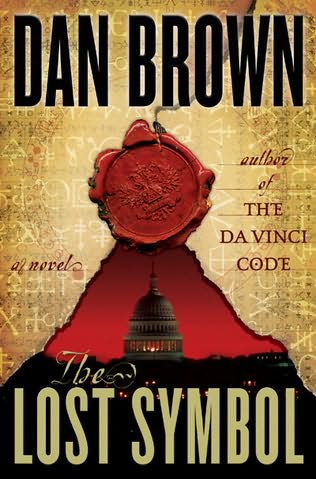 Reviewed by Coral
---
When Robert Langdon's friend Peter Solomon asks him to fly into Washington DC to sub in at a lecture last minute, Robert doesn't hesitate. But when he gets to the room where the lecture is supposed to be taking place, he finds it empty. Then a madman phones him claiming to have Peter - gruesome proof of which he's left nearby - and unless Robert can unlock the secrets of the Freemasons for him, the man is threatening to kill Peter.
But there is more at stake than just Peter's life. The CIA and the Freemasons become involved as well. With both groups ready to sacrifice Peter to achieve their ends, Robert is quickly running out of time to save his friend.
I liked this book, but more for the symbols then the plot. I liked reading the author's description of the different paintings, sculptures, building, etc.
That's not to say that the plot was bad, I just thought it had some flaws to it.
I was under the impression that the CIA can't operate on American soil. So for me, I thought their role in the book should have been carried out by the FBI.
I never really understood what the villain was doing with regards to Peter's sister's research. I understand what he was looking for when he went after Peter, but why he was interested in the breakthroughs that Katherine Solomon was making I didn't get.
I also thought that the true identity of the villain was painfully obvious, I got it less than halfway in and I suck at mysteries.
Grade: B