The Prince of Shadow
by Curt Benjamin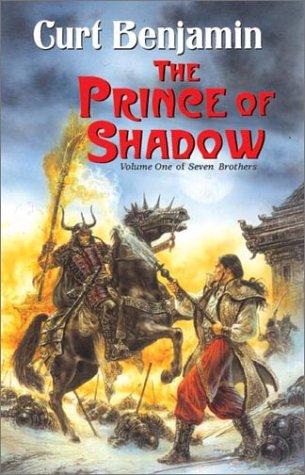 Reviewed by Ruby
---
Llesho was once the youngest a seven princes, but when he was seven his city was attacked by the Harn, and he was sold into slavery. For the next eight years he was living as pearl diver. Then the spirit of his former teacher visits him and gives him a quest; he must find his six older brothers and free his city. The only way off the island is to join the gladiators. He is then thrust into a world of witches (both good and bad) and warriors, emperors, mortal gods and dragons.
This book has a lot of good things going for it; the characters are all well written and the author has an excellent style. Also the world that the book is set it is very vivid and interesting.
The book does tend to drag in one or two places, and you wonder why there are so many people trying to help Llesho when they did nothing when his city was destroyed. The story and the awesome characters do well to pull it along.
It is a bit of a long read, as are the other two book in the series, but it was well worth it. I just hope that the other two are just as good.
Grade: B