Private Eyes
by Jonathan Kellerman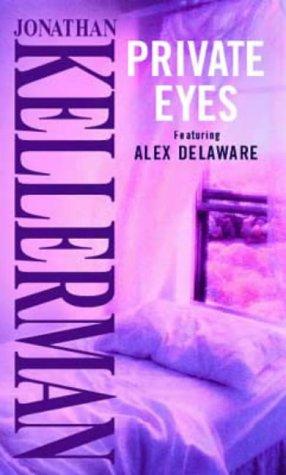 Reviewed by Coral
---
This may be the 6th book in the series, but it was the first one I ever read. When I picked this one up I didn't realize that it was part of a series; reading it out of order didn't spoil me to anything major that happened if the first five books, but there were little details here and there, so you may not want to read them out of order.
Alex receives a call from a former patient of his, Melissa Dickinson, who is worried about how her agoraphobic mother's therapist is treating her and how she will cope with Melissa's going out of state for college. Before he's more than a few days into the family discussions, Melissa's mother disappears, dragging Alex and Milo into the world of her unconventional therapists and the nightmare that has kept her a prisoner in her own home for decades.
I loved this book; the best book of the series so far, by far. Compelling plot, interesting characters, an ending I never even guessed at. I went out and bought the other books in the series as soon as I'd finished this one. Too bad none of them were ever as good as this one was.
Grade: A