Shadow Fall
by James Clemens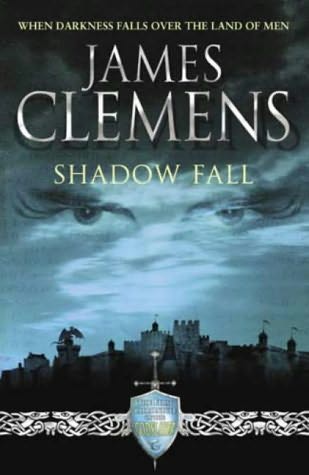 Reviewed by Ruby
---
A disgraced Shadowknight, broken in both body and spirit, witnesses the murder of the god of the Summer Isles, Meeryn. With her dying breath she bestows the former knight, Tylar, with a gift. His body has now become healed but it also houses a deamon of darkness and destruction. Branded as a Godslayer, Tylar must now race across Myrillia, dodging Shadowknights and other gods trying to bring him to justice while trying to clear his name and uncover the riddle of Meerynís last words.
I really enjoyed this book. It was well written with an interesting plot and well developed characters. I found the concept of gods tying themselves to the land and bestowing Graces to people so that you can own an enchanted whatever very unique and fascinating. The idea that the gods bestow their Graces through their bodyís functions (i.e. tears, blood, urine and so on) is a little gross, but I had never read anything like that before so it was very absorbing.
I like the way that the story was wrapped up but still left just enough to pique my curiosity for the next one.
Grade: B