Time Bomb
by Jonathan Kellerman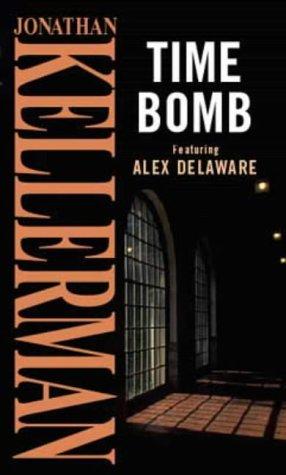 Reviewed by Coral
---
In this 5th Delaware book a sniper attack at a local school takes center stage. Though the sniper was gunned down before killing anyone, Alex's job is not done yet. Called in to counsel the traumatized children and hired by the sniper's father to find out why the man's child went to such extremes. Suddenly Alex is plunged into a world of conspiracies and racist extremist organizations, putting his and Milo's lives at risk, while trying to replace Robin in his heart with another woman.
Feel free to correct me if I'm mistaken, but isn't Milo always wrong in these books? Alex's psychological insight always seems to trump Milo's years of police service. Makes me wonder what exactly it is Kellerman thinks cops do. I mean, don't they get a feel for things after years in their job, a cop's instinct?
I don't really have any concrete reasons for not liking this book, I just don't. The subject matter is dark and disheartening so it's not an easy read.
And when everything is said and done, Alex and Milo race over to the house of Alex's new girl, worried she may have gotten caught up in the fallout, yet not once does Milo phone Rick or spend a second to worry over him. And Rick and Milo SHARE THE SAME HOUSE. If someone had gone looking to take care of Milo they could have easily got Rick instead. Kellerman sure doesn't waste page space on any kind of romantic or even simple caring feelings between Milo and Rick. Milo usually reveals to Alex that they're arguing or going through a rough patch, so why have they stayed together? More information please, Mr. Kellerman.
Maybe you'll enjoy this book more than me. Good luck.
Grade: C