A Cold Heart
by Jonathan Kellerman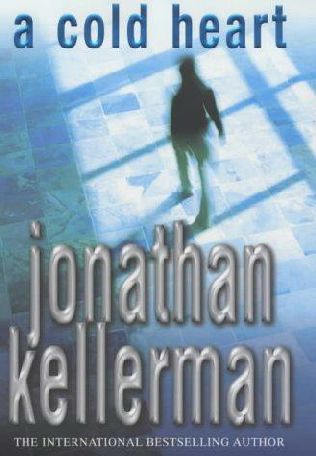 Reviewed by Coral
---
I had some high hopes after The Murder Book, hoping it was going to be the ice-breaker that would lead to more Rick in Kellerman's novels. Not to be, at least not yet, unfortunately.
Artists standing on the brink of success - musicians, dancers, painters, etc. - are being murdered across the country. The killings are so different it's hard to believe they're related, but it soon becomes clear - once Alex points it out to all the cops involved - that one killer is behind all these murders.
Okay, so 17 books into the series and I've finally stopped looking for plausible explanations as to why Alex is involved with these investigations. The Department has forced Milo to work alone for years, so why shouldn't he find his own help. Alex is his best friend, after all. I just wish Alex would be limited to the psychology world and not looking like he's teaching these detectives how to do their jobs.
Petra's back in this book. I hate this character so much. When can Kellerman write a strong woman character, one who isn't saddled with all these stereotypes? He's hit them all, I swear: victimized, baby-wanting, sex-crazed, dependent, "I need to sort out my feelings", always need a man. Not all women are like that and I wished Kellerman represented that in his novels.
Robin's still in the picture, regrettably. There's more angst even as Alex is trying to make a go out of it with Allison. And, because Kellerman wants to torment us, both women feature heavily in both book and mystery.
Petra has a new partner, Eric Stahl, a man with a lot of mental problems. Hopefully a character with some future potential. I can't say much about his past without giving it away, but I will say Kellerman never misses an opportunity to make his racist little digs.
The mystery is good, what you'd expect from Kellerman. Less Google searches this time though, more actual police work.
Grade: C