The Murder Book
by Jonathan Kellerman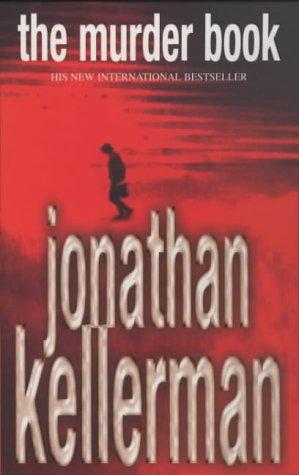 Reviewed by Coral
---
I'm not sure if this 16th Delaware book is my new favorite, or if it falls just short of Private Eyes.
Hm, maybe I'll figure it out by the end of this review.
Alex receives a 'murder book' in the mail - a scrapbook with pictures of various crime scenes - and immediately calls Milo, who recognizes one of the photos. It was from the first case he hadn't been able to solve, back when he was just starting out as a cop with his then partner, almost 20 years ago. This failure has always gnawed away at him so he decides it's time to re-open the case. Alex chips in and soon they're in way over their heads, again.
A more believable premise for Alex's inclusion, which has been lacking overall, is wrecked by the fact that the message was meant for Milo. Why wasn't it sent to Milo then? Probably because Alex always needs to be the central character.
I like that there's two different styles of writing used in this book: first person for Alex's P.O.V and third person for Milo's. Okay, so he's used it once before, in Survival of the Fittest, but it's more noticeable this time round because Milo is more involved in this story than he's been before. A big plus.
Aside: I saw on other pages people wondering what Milo meant when he said he was Black Irish, wondering if that meant he was black. The answer is no. There are a few variations of who the Black Irish are, like descendents from Irish marrying the survivors of the Spanish Armada who washed ashore in Ireland, (check out this page for them). It's mainly an American term, and not something anyone in Ireland uses to describe themselves.
A big minus in this book is Alex and Robin's relationship melodrama. Robin's still angry that Alex nearly seduced that woman to help close a case; I would be too. Kick him to the curb Robin, then go far, far away. Unfortunately they do this 'will-they-or-won't-they' reconcile dance for practically the whole book. Another interesting thing here is that the story of Robin's abortion is told differently here than it was in Private Eyes. Robin coming clean, or Kellerman not bothering to check the facts he's already written?
Alex seems meaner in this book, to Milo at least. I don't get it. Milo's always been a good friend to him, saved his life a bunch of times, so why the attitude?
The case starts out with promise, then suffers the same fate of a lot of Kellerman's books: a huge conspiracy with way too many characters to keep track of. And hey, did you know, all it takes to be a master detective is a basic understanding of the Google search engine? Please.
What saves this book, in my eyes at least, is every chapter that's devoted to Milo, telling the story from his side. This is the first time we've been given any depth to Milo and it's completely fascinating. Little tidbits about his family, the prejudice he's had to deal with, what he thinks about his friendship with Alex and, finally, his relationship with Rick.
Okay, so in the end I was left wishing for more, but at least it was something. It was the first time in a while I can remember Milo saying nice things about Rick. It is an interesting view of their lives together, a hint at what it is that keeps them together, longer than Alex and Robin have stayed together. That's all we get though, little hints at what lies beneath the surface, both their problems and their intimacy.
I'm hoping this can be the beginning of something here: more Milo, more Rick. I'm not holding my breath, though. It's been almost crazy, the lengths Kellerman has gone to, to keep Rick out of the story, in ways that were unbelievable plot wise. It's almost like he's uncomfortable with this character he's created. And I think that's sad. We get pages and pages of Robin and Alex sex, which is like the basis of their whole relationship, and nothing in-depth on Milo and Rick's relationship from either of them. Alex shares his thoughts sometime, but what would he know.
What I would like in future books is something about what drew them to each other. And, maybe, what's kept them together despite the fact that Milo never seems happy with Rick and has absolutely no respect for any of his opinions. They've been portrayed as this weird always-struggling couple, yet have toughed out harder battles than Alex and Robin ever faced and I'd like to know about it. If it keeps going this way their relationship is just going to be ridiculous because, as it stands, Kellerman has never bothered to give this relationship a life of its own.
Grade: B