Monster
by Jonathan Kellerman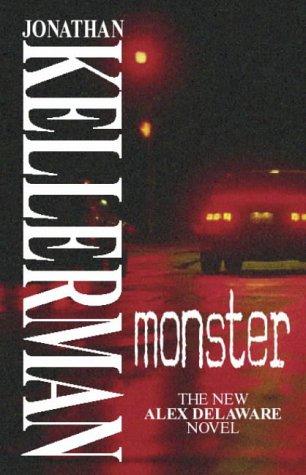 Reviewed by Coral
---
Dr. Claire Argent, a psychologist at a hospital for the criminally insane, has been murdered and stuffed into the trunk of a car, 8 months after a similar murder - that of D-list (I'm guessing) actor Richard Dada - could not be solved. You think Milo is ever weirded out by how many victims and suspects share his lover's name?
A better explanation for Alex's involvement in the case, I guess, trying to understand Claire's work with the mentally unstable.
Anyways a brutal killer, known as Monster, who's been locked away at the institute for 15 years, non-communicative, has started talking again, things that sound like they have a lot to do with Dr. Argent's murder. But if he's been locked away all this time how can he possibly know anything about the case? Alex and Milo are determined to find out.
Small aside, this book was published in 1999, according to the copy I have, so, Mr. Kellerman, no one would say they're from Czechoslovakia anymore, as the country split itself up in 1990.
I think this is one of his better books. Not as great as Private Eyes - still my favorite - but an enjoyable and suspenseful read.
Grade: B